To find what you're looking for, simply click on the menu above. You can click on each tab for an overview of each title, or go directly to the pages that you are interested in by clicking on the subheadings that appear.
Until now, we translated in english the main pages presenting our project and organization.

For further information , do not hesistate to contact us via email, telephone or post through the details below. You can suscribe to our newsletters (in french).

L'École de la Croisée des Chemins is a non-profit organization created in 2012.
Our organization has been developing a non-contractual, private, secular, democratic school with an international focus. The school is open to children between the ages of 4 and 19 (K-12) – and includes a primary school, secondary school (high school) and a sixth form college.
The school opened for the first time 5th May 2014.

Through creativity, listening and games, our school provides individualised and personal support for each of our pupils.
We offer after school activities for children on Wednesdays, as well as during school holidays.
Our organization also provides various activities available to the general public, including workshops , training sessions, project support and an exchange of knowledge and materials through our network.
Our organization is a member of several partnerships :
A french movement : "le Printemps de l'Éducation"
The European Democratic Education Community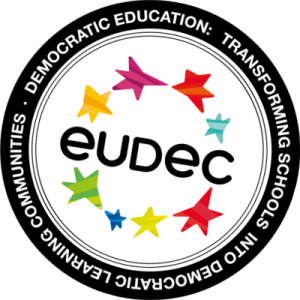 & IDEN = International Democratic Education Network

École de la Croisée des Chemins
10 rue de la Marseillaise – 21000 Dijon
tel : 0 (033) 9 51 84 50 67
SIRET : 789 965 209 00024